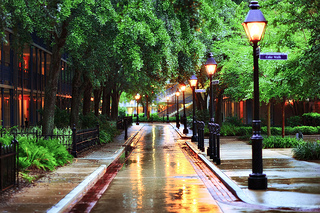 Have a Better Lodging Experience During Your Next Business Trip
Business travel comes with plenty of stresses, from not being able to find suitable transportation to not finding the right restaurant for an important business dinner. In addition to often being overscheduled and overworked, business travelers also have to deal with being away from home and thus their daily routines, an issue that can put quite the kink in their productivity and happiness while on the road.
The first step to creating a more agreeable corporate travel experience is to book chauffeured car service to shepherd your commutes; from not having to worry about hailing cabs to being able to depend on your chauffeur to know exactly where you're going and how to get there, car service simply makes corporate travel easier and more effective.
The next step to a better corporate travel experience is to know which hotels in your destination city cater to corporate travelers and provide the amenities and environment you need to be at your very best throughout your trip. If you have a business trip to New Orleans scheduled in the near future, we've got a few hotels that you should definitely check out.
Situated conveniently on Canal Street within short distance of the French Quarter, the Roosevelt Hotel offers corporate travels great location and an even better variety of amenities. Their deluxe rooms come with a variety of bedding options for the even the pickiest of corporate travel sleepers. They have completely hypo-allergenic rooms for those travelers who have more distinct needs from their hotel rooms, and the hotel offers a huge array of dining and bar options, as well as fitness center and gorgeous views of the city.
The heart of the French quarter is a great place for corporate travelers, mostly due to the convenience and close proximity to plenty of important centers and areas of interests. The Dauphine Hotel is a boutique hotel experience in the French Quarter that gives corporate travelers a relaxing place to escape to after a long day of presentations and meetings. With complimentary deluxe continental breakfast, free Wi-Fi and parking and impressive rooms with exceptional bedding and all the amenities you could need, the Dauphine is a corporate travelers dream in the heart of the French Quarter.
This hotel is a kind of throw-back experience for corporate travelers who are looking for the charm of old New Orleans housed simultaneously with the kind of modern convenience and amenities that every corporate traveler needs. The hotel is situated on the most vibrant corner of the French Quarter and boasts over thirty years of receiving the four-diamond luxury award.
New Orleans is a place where business travelers can go and enjoy their downtime, as well as their hotel stay, especially if they select a hotel that specializes in the needs of business travelers. With car service and a great hotel on the docket for your corporate trip to New Orleans, it will likely be one of the most enjoyable trips of your corporate travel life.
photo credit: Express Monorail via photopin