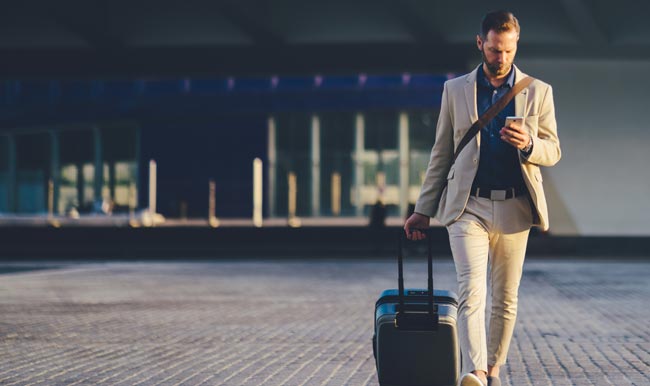 Enjoy simple and hassle-free airport transfers with Carey New Orleans
Whether you are traveling out of MSY or using a private FBO, we can handle your arrivals and departures with ease. Whether you need a sedan or SUV or you need to shuttle a large group, Carey New Orleans can provide efficient, reliable, and safe airport transportation services.
Reliable and Safe
We know that getting reliable and efficient ground transportation to and from airports can be tricky. Will your ride get to the airport in time? Traveling with Carey New Orleans give you the advantage of experience. We've been serving local airports since 1994. We know how long it takes to get in and out based on distance, day of the week and time of day.
Best in Luxury Transportation
Carey New Orleans provides the best in private luxury ground transportation. Our commitment to providing safe and reliable car service extends far beyond our impressive fleet of high-end luxury vehicles like Mercedes and Cadillac. We are constantly tracking and monitoring both inbound and outbound flight schedules using the latest in technology to track both commercial and private flights. We'll adjust to flight delays as needed. This is one less thing you need to worry about on a travel day.
Professionally Trained Chauffeurs
Our experienced and professionally trained chauffeurs will be right there waiting for you in the arrivals area with a professional signboard. We'll be happy to assist you with your luggage.
Choose from Our Extensive Fleet
Choose from a selection of luxurious and comfortable vehicles. We operate stretch limousines, limo buses, SUVs, vans, and luxury sedans that can handle any size group.
Leave the Best Impression
We are the most reliable airport car service serving New Orleans. We understand the importance of luxury transportation and the reflection our service can provide for your business. Whether your airport trip is for business or leisure, Carey New Orleans assures you that we will leave you and your guests with a memorable impression of prompt, efficient, and safe transportation that reflects our commitment and dedication to customer satisfaction.