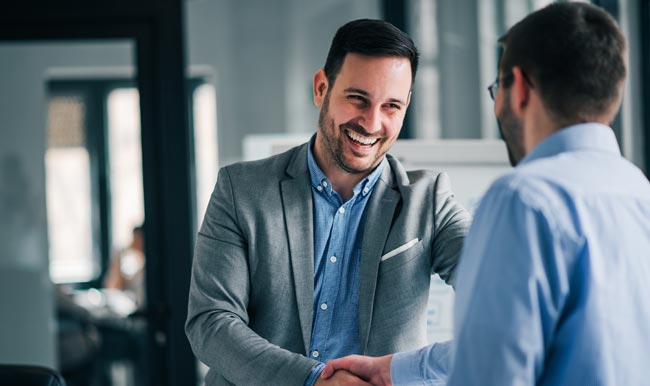 We know that people get anxious and worried about locating their chauffeur in a crowded, unfamiliar  airport. Perhaps you brought a lot of luggage and have fears about how you will get it from the baggage claim area to the vehicle.  Carey New Orleans offers Meet and Greet services that will help ease your mind and take the stress away knowing we will be there waiting for you and ready to assist you.
Large or Small – Tailored Meet and Greet Services
Whether you have 10 people or 500 people arriving, our dedicated and professional greeting team at Carey New Orleans ensures that every guest will be personally met and escorted to their vehicle. No need to worry about the hassle and inconvenience of using public transportation or incur the risks of using a public taxi service. Carey New Orleans Meet and Greet service is a reliable, convenient and economical way for you to make sure everyone is accounted for and safely delivered to their destination. We'll even provide updates for you upon request.
Professional Meet and Greet Services
Our Meet and Greet services are customized to each individual trip. Our team is always professionally dressed. Members of the Meet and Greet team are highly knowledgeable about the New Orleans and surrounding areas.  You will be able to quickly identify them by their display of your name on a a personalized tablet.  We are with you every step of the way.
First Impressions Matter
Carey New Orleans knows that you never get a second chance for a first impressions. Our chauffeurs and other professional team members understand how important a greeting is. Through training, our team members present themselves in a professional manner in the Meet and Greet process. In addition, greeters can assist you with your luggage and assist you with any additional requests you may have as you arrive in our city. Whether that means stopping at a convenience store along the way or finding a pharmacist to fill a forgotten prescription, we can handle it.
Professional Chauffeurs
Carey New Orleans hires only the absolute best chauffeurs and support staff. We use a rigorous testing process in the onboarding process to ensure that each employee shares the same high-level values and service commitment as our founders envisioned. All employees adhere to strict safety guidelines and procedures. The process to get hired  with us is intensive but necessary to fulfill our mission.