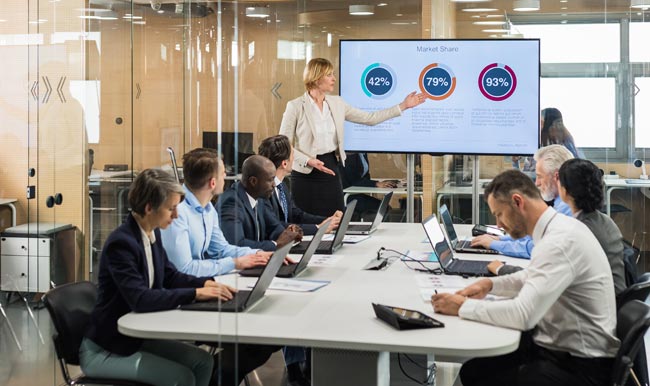 Safe, reliable car service for your business meetings!
Looking for a reliable car service for your business transportation needs? Carey New Orleans understand that presentation and image are everything in today's modern business world. Whether you are trying to land a new account for your business or hosting an important meeting we know that you want to make a positive impression that reflects your company. business. Carey New Orleans delivers reliability, courtesy, timeliness, and a professional appearance for your stakeholders, clients, and colleagues.  We know that we are a reflection of you in the corporate setting.
This is why we provide a guarantee that your car service will be prompt, safe, and professional. We are proud to offer various in-vehicle amenities, corporate invoicing accounts, and the personal touch that's the right fit for your business meetings in the New Orleans area.
Remove the Hassle from Your Meetings
We have been providing corporate transportation since 1994. Carey New Orleans is part of the Carey International network, a brand long known for its expertise serving corporate business travelers. We understand the stress of last-minute flights, delays and changes. We are well prepared for last minute changes and work proactively and monitor flight arrival and departure times for all airport related trips. We will likely know of a change to your flight before you do. Using our technology, expertise and experience, corporate travel is worry-free.
Privacy Matters
Corporate traveler privacy is part of our culture here at Carey New Orleans. We know that phone calls and conversations that take place in our presence can be confidential in nature. Our business ethics and training ensures that your conversations remain private.
Vehicles & Chauffeurs
Carey New Orleans offers affordable and luxury corporate car service that is both representative of your business and practical. Whether you are part of a large corporation or a small family-owned business, we can provide the right vehicle at the right price for your transportation needs. With a diverse fleet of luxury vehicles, such as sedans, SUV's, limousines, vans and mini-buses, we can handle your needs. We employ highly trained chauffeurs who are committed to delivering excellent service.
Our Meeting Experts
At Carey New Orleans, our special Meetings & Events team members can expertly help you plan your transportation service for your next business meeting. They will work with you to gather details about your needs and focus on those details to make sure your transportation service is delivered smoothly, efficiently, and safely.